While working on developing my new food-related website, I found the need to find good photo management software. I have nearly a Terabyte of food photos that I've taken over the years and they are all over the place, on my PC, my laptop, external hard drives, etc. In the past, I used to use Picasa by Google, but they have chosen to retire it in favor of Google Photos. I checked into that in my search, but they have a 15 GB cap on their online storage which wasn't close to fitting my need.
After an hour or so of searching, I found digiKam. It's free, open-source, and I haven't even begun to explore all the features. But what I've explored so far goes way beyond what Picasa ever did. According to the developer, digiKam is an advanced open-source digital photo management application that runs on Linux, Windows, and MacOS. The application provides a comprehensive set of tools for importing, managing, editing, and sharing photos and raw files.
And just take a look at how awesome the layout is:
To the left, you can see you can create multiple albums and an entire file structure for organizing just as you would in Windows Explorer. You can see I have selected the unsorted food folder and I'm in thumbnail preview mode. I selected a random picture and to the right, you can see all of the properties of that picture.
And not only does it give you organization options, including tags and labels, but it also gives you editing options: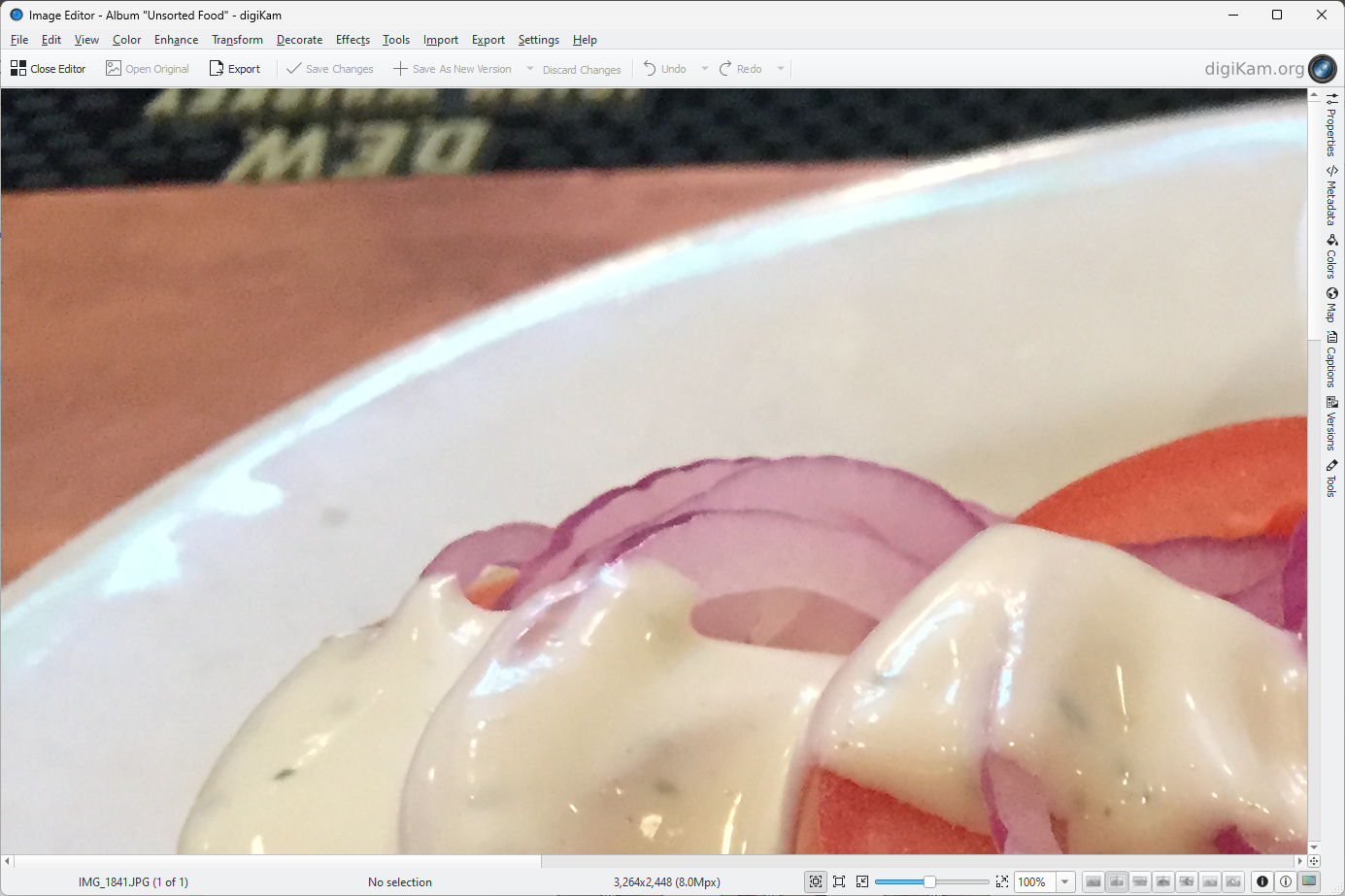 And there's a very comprehensive search system to find your photos, duplicates (as well as prevent duplicates), people, etc.
I've only just begun to explore this incredible program and I'll most likely add more as time goes on, but if you need a good photo management tool, this is it!